Since the original announcement of Modded MC Studios last year, not a lot has been said about what we're doing, or what we've done.
Today we are relaunching studios with a new look, and a new goal. And we're inviting you to join us on our journey.
Modded MC Studios
When we started Modded MC Studios, it consisted of multiple sub-studios, this enabled us to explore a lot of interesting ideas, however ultimately impractical for long-term development, as such we've consolidated all of our content teams into one, and after over a year of experimenting with different concepts and projects we decided that one will be fully developed into a finished product, The High Seas, a complete overhaul of Minecraft expanding it into a game heavily focusing on community, combat, sailing, piracy, and fishing.
High Seas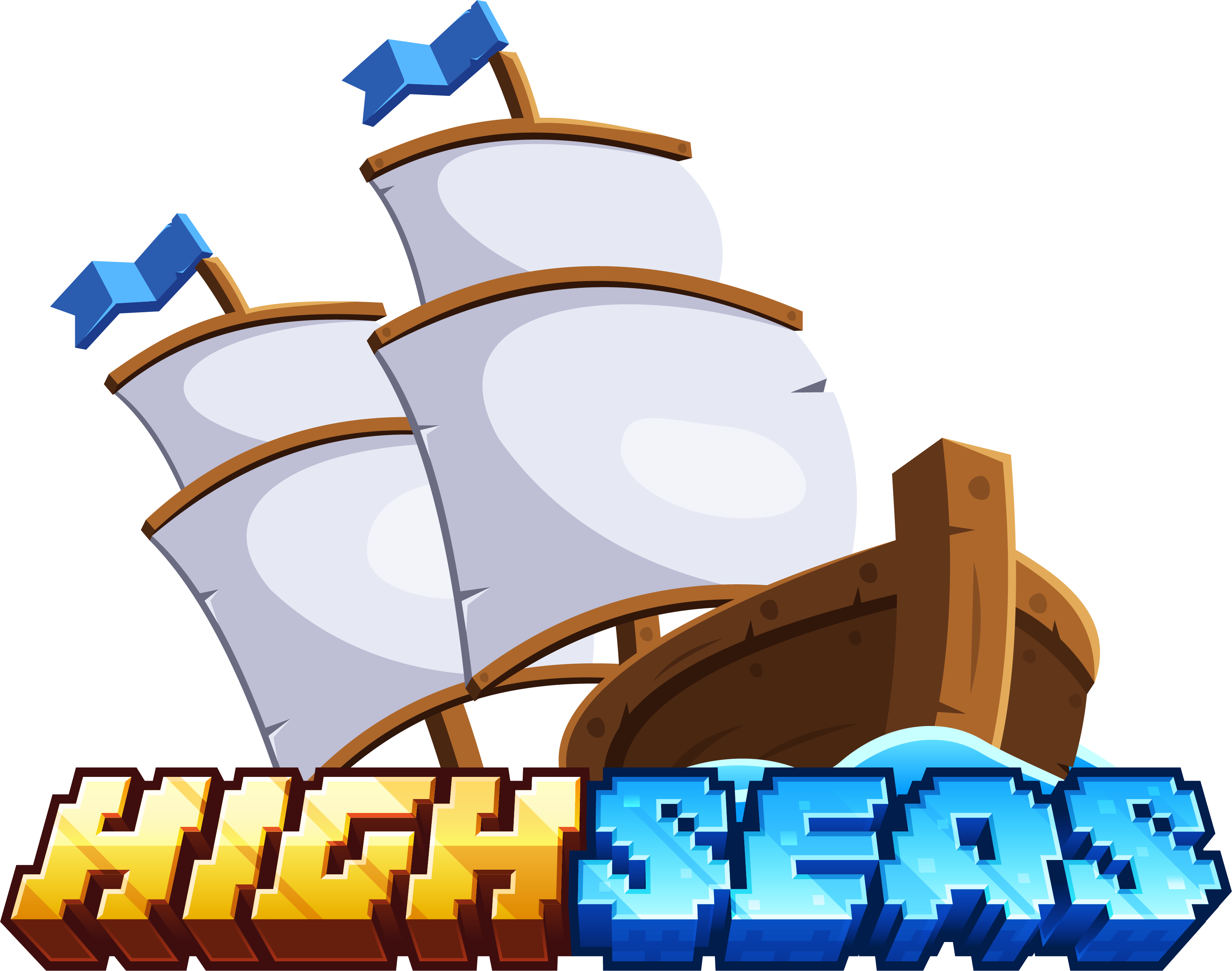 We always wanted to create massively outlandish, almost impossible content for Minecraft, with High Seas we're doing exactly that.
High Seas will follow a very simple and straightforward design, a fun multiplayer experience, all modes of HS are designed to be massively multiplayer and best enjoyed with friends. We will also be following a season-based system where every few months we will release a new update with a new season, adding new content and new ways to enjoy the game.
Arena
Arena will be the first part of High Seas, a fast-paced PvP gamemode where players battle it out in different locations, each with unique challenges. Players will sail to different islands, and will have to find and collect weapons and tools to defeat their opponents.
For differing play styles, there will be different modes, arenas, and player counts, varying from a 1v1 to a complete 100-player Battle Royale.
Arena will be the first aspect of High Seas to see an alpha release, and will be the first to be fully playable, we plan to run a Closed Alpha and an Open Beta before release.
Open World
Open World is the core part of High Seas, a completely open world where players can explore in any way they choose, sailing to different areas, hunting for treasure, fighting monsters, committing acts of piracy, or working with other players to plunder larger scores.
The gameplay of Open World will differ from Arena in that, while players can still battle each other, you can also cooperate, build alliances and plunder together, along with that Open World will be the only way to earn coins to purchase new tools and cosmetics.
Distribution
High Seas will be the first project to distribute through the Modded MC Hub, a new launcher. One of the concerns we're aware many people have is having too many launchers, however, for us having our own launcher for our content allows us to create the content we want without worrying about efficient installation methods through third parties.
Overwolf Partnership
This change and focused approach could not have been possible without Overwolf, who have partnered with us through their funding program and will enable us to fully develop High Seas into a truly unique experience.
Jobs
To assist in the development of High Seas, we've also hired new developers to join our team and create this content.
We're also looking to work with artists to create models and textures for High Seas, if you're interested in joining our team, you can take a look at our job postings here.
And we're also always looking for volunteers who are passionate about creating interesting content, and if you're interested in participating in any of our projects in a voluntary capacity, feel free to contact us at volunteer@modded-mc.com
Sandbox
In late 2021 we started on a complete restructuring of the entire Sandbox ecosystem and what our goals were, to continue that we'll also be making drastic changes in 2022 through 2023.
Sandbox API 2.0
We realized that we lost our way trying to make Sandbox a perfect solution to everyone's problems and instead turned it into a mess of incomplete hacks, so instead Sandbox 2.0 focuses on a very narrow set of features, most importantly servers.
Sandbox 2.0 will still be server and client, but we're going back to our roots of a server-first mod loader, servers will sync mods to the client to enable much richer customization of servers.
Silica & Quartz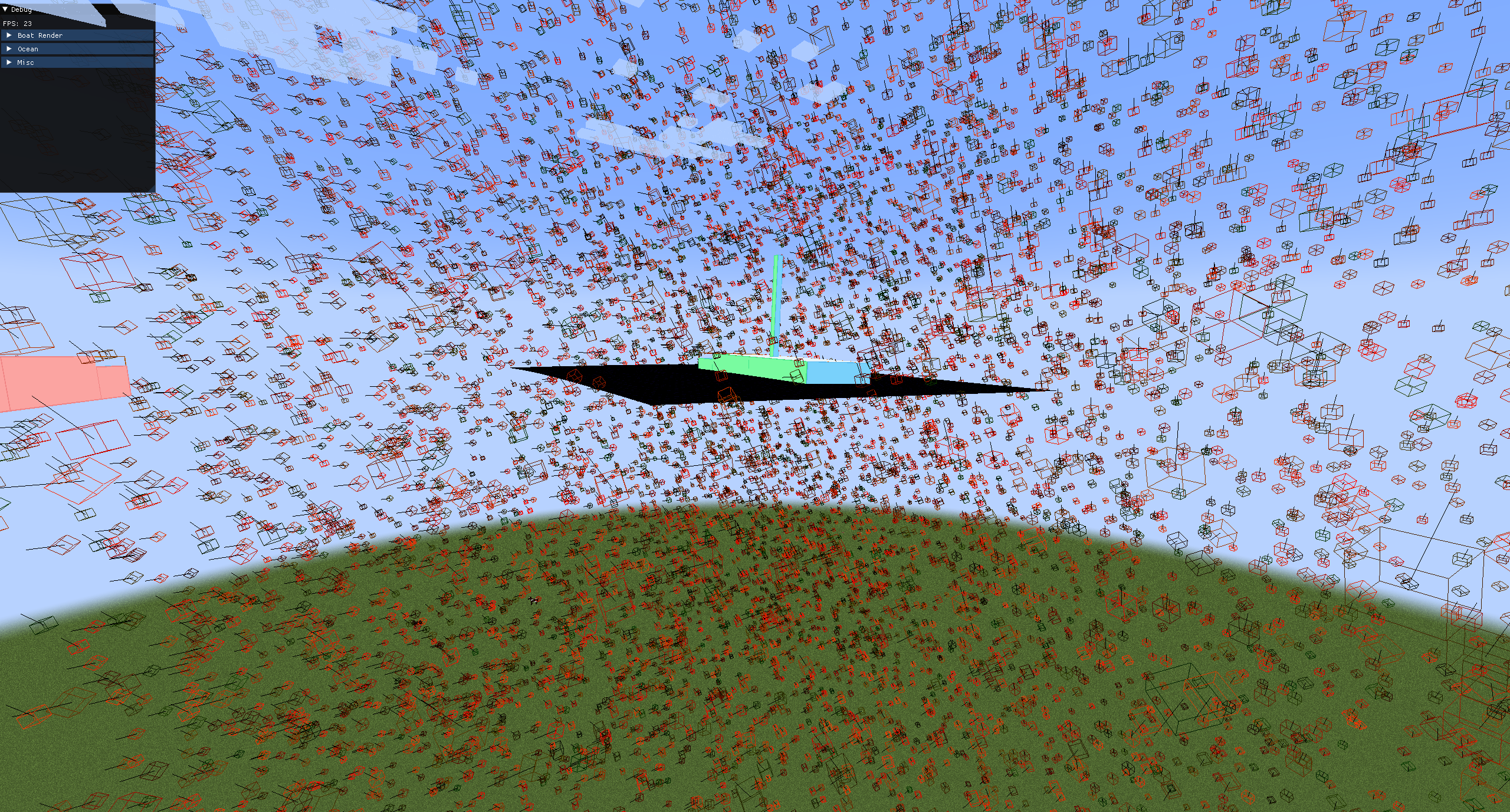 Silica is our complete rewrite of the Minecraft ecosystem, server and client. The main reason as to why is simply vanilla Minecraft is not designed for where mods have pushed it, and certainly isn't designed for where we want to push it in the future.
Silica should provide a much more optimized experience than vanilla when it comes to mods, while still being completely compatible with vanilla servers and clients, and still requiring you to own the game.
With such a drastic project, existing mod loaders such as Fabric or Forge will not be supported, simply put the source code is not the same and could never be supported properly. APIs such as Bukkit or Sponge, will not be supported by default, however, a compatibility layer for these can be made in the future.
Some benefits are it allows us to innovate way more than we could otherwise, and a number of the features we want to create for Silica are controller support, VR support, Vulkan support, and a ton more, a lot of which would be increasingly difficult to make compatible with pre-existing content.
To create this we're building Quartz, a new game engine written in Kotlin designed for 3D game development, focusing on a strong Multiplayer core. This new engine will be key in the future of Sandbox and Silica as well as other projects we do in the future.
Into the future
As we continue forward, our goal is to start posting dev-logs of our progress for both High Seas and Sandbox, these aren't going to be super frequent, but we hope to be more transparent into the future.